Last time we updated this blog, we talked about a certain game jam game. Today we're happy to announce that this is going to be our next project!
We believe in games as a medium to bring people closer together. That's what our next game Face It! is about.
Unconscious communication with facial expressions ranks among the most unique skills of human beings. Humans are experts at recognising feelings in the slightest change of facial muscles. We constantly scan our fellows for those changes and take pleasure in learning more about the inner life of our counterpart.
This talent, which we all trained for all of our lives, is the basis of Face It!.
Face It! is a team-based, local multiplayer party game about making a fool of oneself in front of friends and family and watch them do the same. Players re-enact drawn faces, before their teammates must guess which face was portrayed.
We want to bring people closer together in every way possible.
First of all, we want to bring people together physically. Face It! works best when everybody is in the same room, being able to see each others facial expressions and the reactions on them.
What's exciting for us is being able to bring people together even during development.
We're looking forward to organize play sessions in bars, send early builds to local multiplayer enthusiasts and give you the possibility to play with strangers at game festivals all over the world.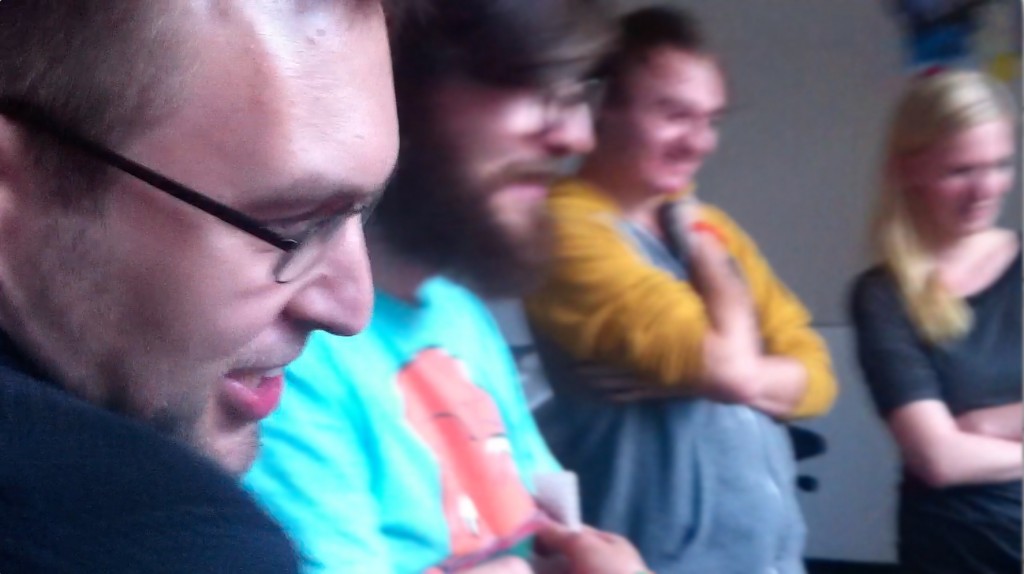 We're also extremely happy to bring together the amazing artists Mareike Ottrand from Studio Fizbin, Lea Schönfelder, Marius Winter and Benedikt Hummel from Major Bueno and pixelartist Sven Ruthner to contribute faces, have fun and work with each other.
Most of them are friends we came to like in the course of the last years and you are going to get to know them too, as we're releasing sneak peeks of the faces they drew.
We can't tell you how excited we are for this ride and we can't wait to see who else we are going to meet along the way. So we wrap this post with a face that expresses our feelings about our new game best: