Although E3 is already past some days, I still wanted to say a few words about my stay there:
E3 is a meat grinder. All the more happy I was to exhibit Face It! in an environment that formed a contrast to the otherwise noisy and harsh trade show that is E3: together with over 40 other indie developers, we had the pleasure to be part of the Indiecade Showcase.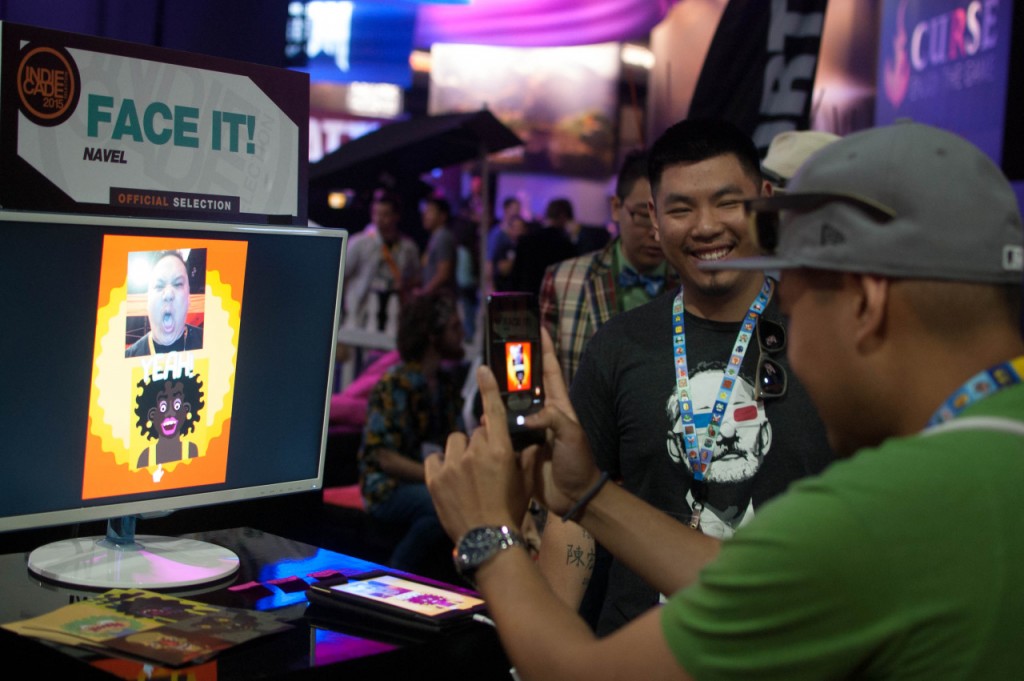 I had a lot of fun with the other developers at the booths and the parties, saw a lot of great games (check out ChargeShot, Royals and Metamorphabet) and met a lot of people from all over the world. It sometimes seemed like the beginning of a joke. An American, an Australian and a German enter a bar…
The Indiecade team did an awesome job in directing press (in our case mobile related) to the respective teams. That way I got to know youtubers, journalists and event organizers that were interested in exhibiting our game. So be prepared, Face It! might soon show up at a venue near you!
Until then we're off, working on the game again!